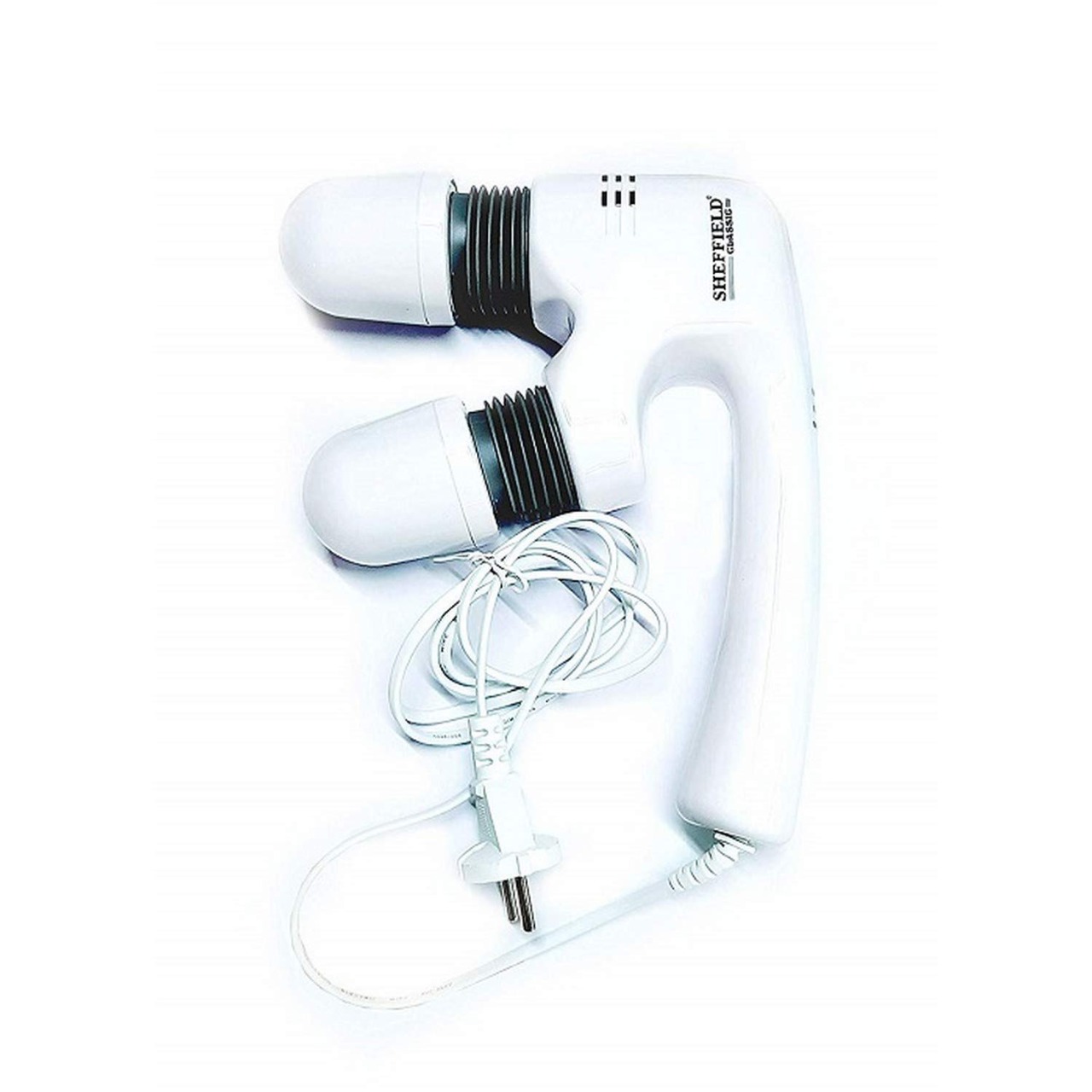 MRP: 2195.00
Handling Charges : Rs. 290.00/-
---
Product Description:-
Brand- SHEFFIELD CLASSIC

Material- Plastic

Product Benefits- Blood Flow Control
Other Deatils
A new generation of push fat massage machine adopts the innovation of light design flow line, is a strong power of massager

A massage from it results in instant rejuvenation and extreme relaxation with enhanced blood circulation.

High performance vibrator provides best massaging effect

The physical manifestation of the stress is improper posture, headaches etc.

Relaxed muscles encourage a restful sleep, which in turn improves your overall quality of living.
The final product delivered might vary in color and print from the one displayed here, While we make every effort to deliver the same product, there might be variations because these products are procured in mixed batches.
Some products which are currently selling on the portal may belong to the stock lot or stock excess, It may belong to the prior manufacturing year (2019, 2018, or older) some listed products may be out of warranty and packing box and packaging might be damaged.
It is advisable to read all terms and conditions or refund policies while buying any product for more clarity.